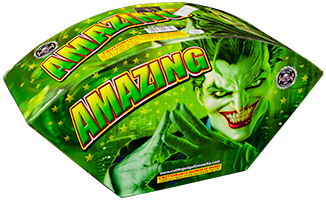 Description: Amazing gives a shower of sparks for more than two minutes. It features lots of white crackle with alternating red, green, and blue pearls. It ends with a huge barrage of sparks and color!
Welcome to Superior Fireworks!
Welcome to Superior Fireworks' wholesale website! Here you will find all the products and information you need to start a tent or fundraiser. You can also place wholesale orders for a large fireworks festivity or block party! We are open year-around, so you can place an order any time of the year!
Quantity Discounts Available!
| | |
| --- | --- |
| $1,500 - $3,499 | 5% |
| $3,500 - $5,999 | 10% |
| $6,000+ | 15% |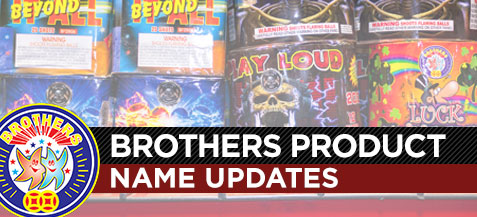 February 17, 2015
Brothers Product Name Updates
We've begun phasing out a lot of our Brothers products, and are instead offering the same items in under the Cutting Edge brand. Don't worry – they are literally the same fireworks made in the same factory, just with a ... Read More »
February 1, 2015
Get an extra 10% off all wholesale orders through February 28
Now through February 28, don't miss our annual 10% Early Order Discount on all wholesale orders. This annual sale is a great opportunity to plan for the upcoming summer fireworks season, and get first pick of our most popular items before ... Read More »
January 26, 2015
New Products Are Here!
UPDATE 2/20/2015: Here's a quick list of more new items we just added to our website. We expect to have them in stock on March 13: Heavy Duty (Assortment) Get Some (500 Gram Repeater) Future Warrior (500 Gram Repeater) Drain Bamaged ... Read More »